Thanks guys.
While I gave him the best life I could, I'm sure he's in a better place now. The hard part is saying goodbye.
Here's a couple of pictures of Koji and Cinder together: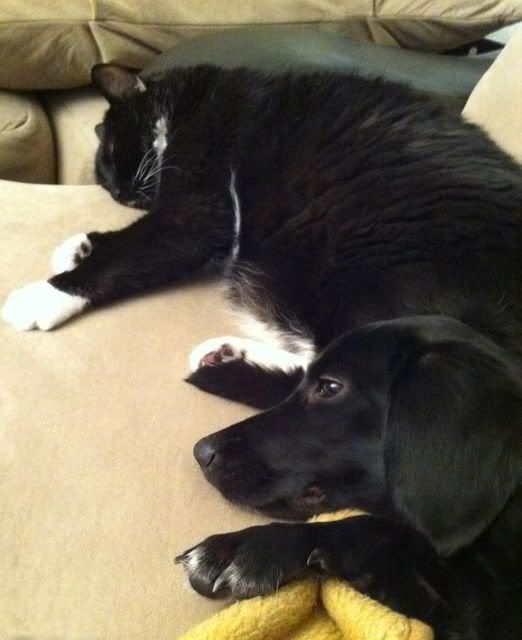 These are from a couple months ago so she's grown a bit since then. We came up with "Cinder" partly because of her color and partly because we thought it sounded cute and seemed to suit her.
Rey says her middle name could be "Elly" and I've thought about designing a blue name tag that has a glass slipper on it for her.
Right now she has a girly jolly roger I came up with.
I didn't realize she was a Lady and the Tramp fan until after we'd named her, and I already had a dog named Lady when I was growing up thanks to my dad.
And honestly, I don't remember how I came up with Koji's name.
I just know I was really into anime at the time so it might have had something to do with Fushigi Yuugi.
Regardless, it suited him.