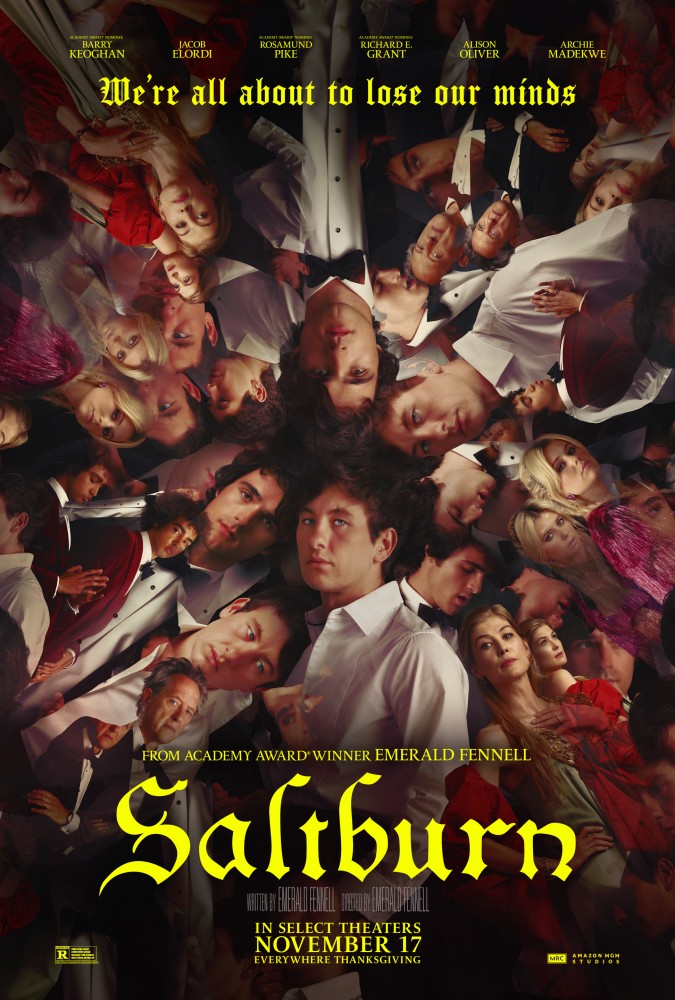 Meticulously well-crafted and creatively challenging, "Saltburn" is a thought-provoking, genre-defying character study strictly for adults who are not easily offended.
---
Saltburn (2023)
Emerald Fennell seemed to live up to the title of her debut feature, Promising Young Woman, when it won her the Academy Award for Best Original Screenplay. But that movie came out in 2020, a year so unusual, frustrating, and isolating that even its movies don't seem to have yet been properly assessed. Without conventional moviegoing, ordinary social gathering, and the normal volume and variety of media output, movies were this solitary pastime that could be judged against the warmth of your contactless Door Dash delivery, the stability of your Internet connection through a chaotic multiplayer online gaming experience, or an episode of ESPN's "The Last Dance." Was Wonder Woman 1984 really as bad as everyone said? Was Pixar's Soul as good as it seemed, or just a heaven-sent for those spending Christmas Day alone? Would Promising have even competed for major Oscars including Best Picture and Best Director in a less bizarre year?
I have had little desire to go back and revisit anything from that first year of COVID, which somehow still seems not far enough removed to try to process. Fortunately, Fennell is back to provide some clarity over questions regarding Promising, with this week's theatrical release of her sophomore feature, Saltburn. This follow-up is a wild ride, one which confirms the Irish actress-turned-filmmaker's cinematic talent as well as her taste for dark, discomforting material.
Set in the Noughties, the film opens with a new class's arrival at England's prestigious University of Oxford, an experience viewed through the distinctive eyes of quiet, observative protagonist Oliver Quick (Barry Keoghan, a Best Supporting Actor Oscar nominee earlier this year for The Banshees of Inisherin). The freshman is at Oxford on a scholarship, which means he doesn't have the family money that most of his classmates do. The closest thing to a friend that Oliver makes is an awkward fellow outcast who has a thing for mental math.
Oliver's path to pariahdom takes a twist when he befriends Felix Catton (Jacob Elordi of HBO's "Euphoria"), a tall, handsome, easygoing student with enough family wealth to rival a small nation. The relationship begins with a chance encounter, but soon Oliver becomes an integral part of Felix's social circle, something others question. When Oliver's addict father passes away suddenly, Felix is there to console him. At the end of the semester, an invitation is extended for Oliver to stay with Felix's family at the sprawling country estate that gives the film its name.
Aristocracy is an eye-opener for working class Oliver, who seems to make an indelible impression on every member of the household, including Felix's wide-eyed sister Venetia (Alison Oliver), cousin and fellow Oxford man Farleigh (Archie Madekwe), and Felix's forthright gossipy mother Elsbeth (a scene-stealing Rosamund Pike).
Summer break is like a modern (well, 2000s-ish) take on Dickensian themes of class mobility. Oliver quickly gets comfortable with a dinner table dress code, a hands-on staff, regular upscale social gatherings, and all the other comforts of centuries-old affluence. The viewer is just as thoroughly swept up in the decadence as its indefinite houseguest, although we spend much of the time trying to figure out the long game he shiftily appears to be playing.
Fennell both tickles the imagination and dazzles the senses here. Cinematographer Linus Sandgren (a three-time Damien Chazelle DP) splendidly utilizes the long outdated 1.33:1 aspect ratio, inviting comparison and contrast to the opulence of Gothic horror movies of yore, although those would have been shot in black and white and adhered to a far more rigorous set of production code standards.
On that front, Saltburn goes to an extreme, daring you not to be offended by its often wildly off-putting material. I am surprised no appeal was needed to secure an R rating from the Motion Picture Association, but in terms of the content, much of it is more shocking by overt suggestion than in actual empirical onscreen debauchery. Still, Saltburn is decidedly not for the faint of heart, which was to be expected after Fennell's bleak and depressing debut.
In most ways, Saltburn appears to be an improvement over the solo writer-director's first film. This one, however, had the clear advantage of an unforgettably electric advance screening, whereas Promising was simply one of the many digital screeners or discs to watch, a standard end-of-the-year tradition that got stretched out due to COVID, an awards season that finally ended in late April 2021 with a long-asleep Anthony Hopkins winning Chadwick Boseman's presumed posthumous Oscar at the end of the weird train station ceremony.
I have doubts that Saltburn will be able to feature as prominently in this year's more traditional awards season, but it deserves to for its bold, original storytelling and technical excellence. This is a film that excels in building a world and developing intriguing, complex characters. The jaw-dropping final act will divide, as it casts everything that happened before it in a new light. I suspect a second viewing is in order to see how the movie comes together once you know its twists. Even on a first impression, this appears to be meticulously well-crafted and creatively challenging, a thought-provoking, genre-defying character study that is strictly for adults who are not easily offended.
As someone who watches films for a (currently well-below-poverty-line) living and has currently seen over 140 of the year's releases, I can absolutely attest to the fact that there are too few movies like Saltburn being made, especially in English-speaking territories. For some critics, "different" is synonymous with "good." I never subscribe to that correlation, but I do not hesitate to declare this sordid thriller to be both of those things, while very much not being to the taste of many.
Even as I continue to mull over the finale and dispute the widely reported 127-minute runtime, I cannot help but admire the film's creative achievements, an intoxicating and unusual blend of style and substance that practically begs for discussion and debate. I suspect such discussion and debate will elude all but the cineaste communities for which Fennell's work feels tailor-made. This is not a movie that shouts "boffo box office", but it is one, like Yorgos Lanthimos' similarly stunning and probably polarizing forthcoming Poor Things, that should inspire passionate endorsements and equally spirited takedowns, especially should both films feature in the awards conversation. Poor Things is more or less guaranteed to. We must wait and see if Saltburn is likewise noticed and celebrated.
Like Luke's work?
Consider leaving a tip and sharing this review to support DVDizzy.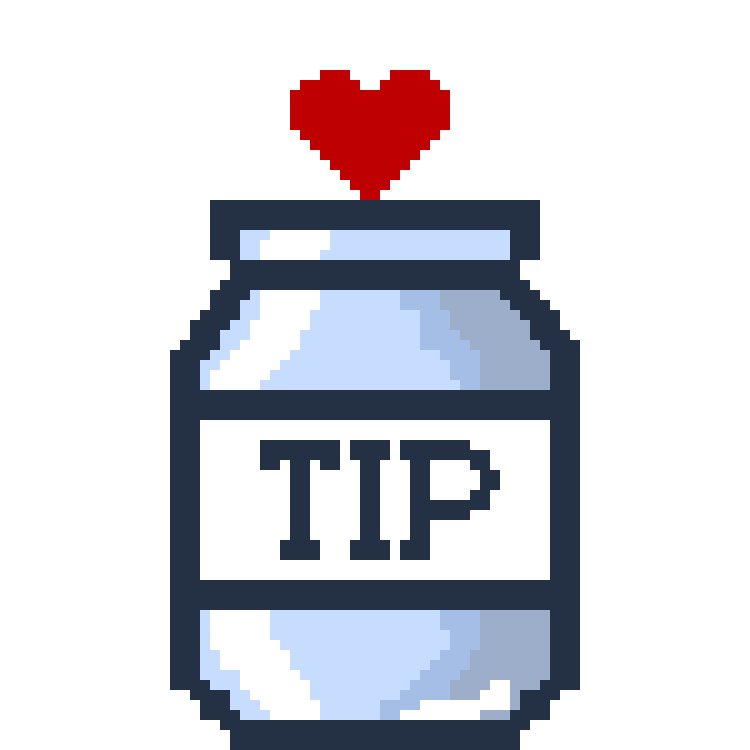 Related Reviews
The Cast of "Saltburn"
Now in Theaters