Enigmawing pretty much covered all the bases regarding rotoscoping, so I'll add a bit more about what live-action reference footage really is.
In essence, it's a guide for how movement is captured on film, so that animators can accurately draw it themselves. There's a famous picture out there of an animator sticking his tongue out and staring at his image in a mirror, to see how he'll draw Pluto with his tongue sticking out.
It's also featured (in little bits, unfortunately) on various Disney DVDs to show how it helps animators visualise a scene. In the
Fantasia
Anthology, a scripted scene involving four animators and a live-action reference model shows how they were able to capture ballet movements. And on the
Snow White and the Seven Dwarfs
: Platinum Edition, there's several minutes of reference footage that show stuff like the dwarfs dancing. And the "Disneyland" episode
Tricks of our Trade
devotes some time to reference footage (and clips from it are in
Fantasia
and
Snow White and the Seven Dwarfs
DVDs).
Rotoscoping has been used in Disney features before, but not of live-action footage to be animated.
The Jungle Book
is notorious for some re-used animation, and
Robin Hood
is infamous for rotoscoping various scenes from past Disney films for their "Phoney King of England" number (as well as their
Cinderella
-inspired ending).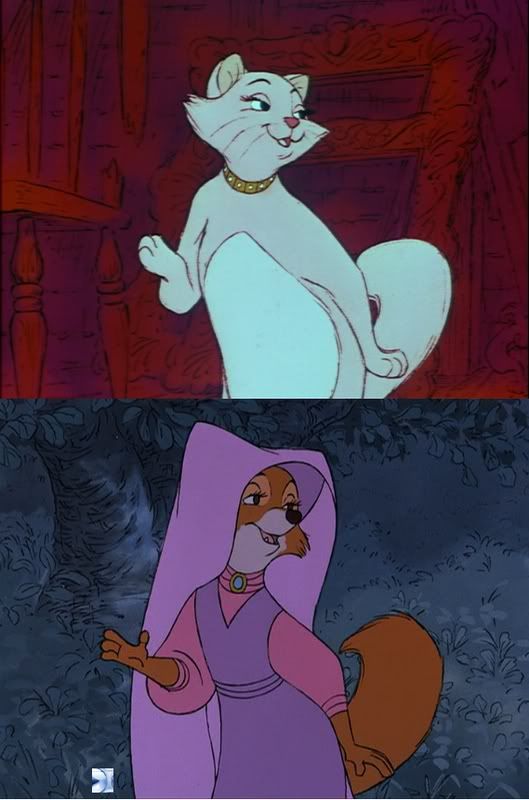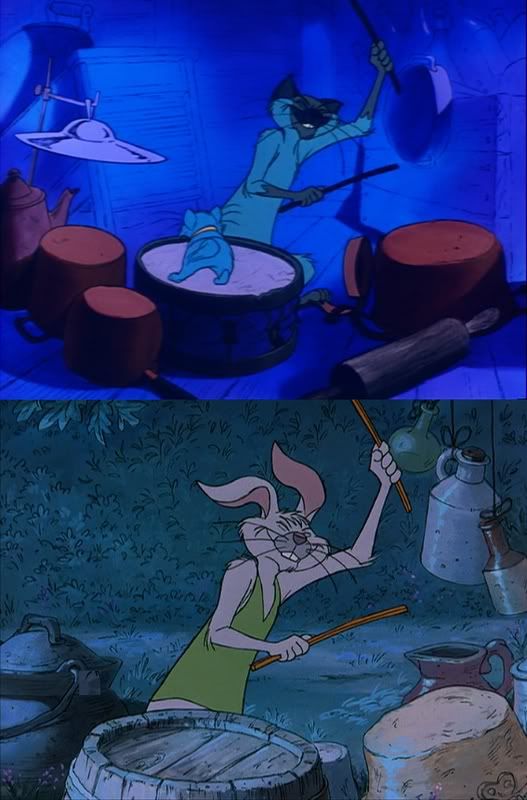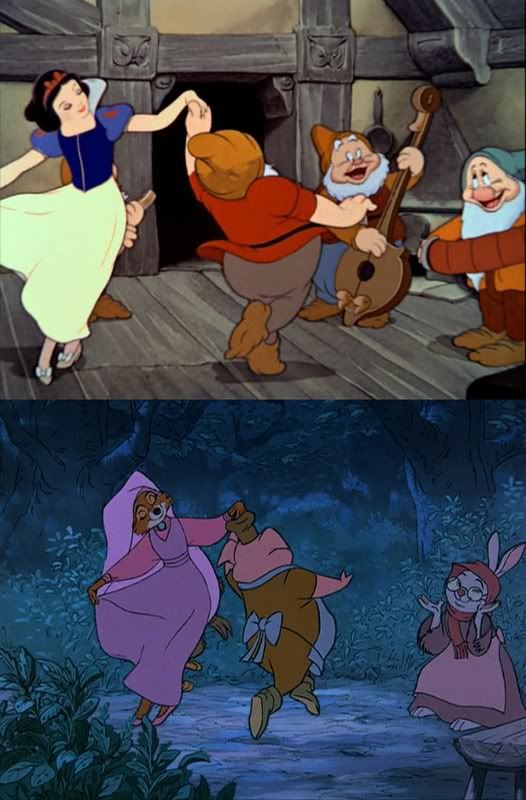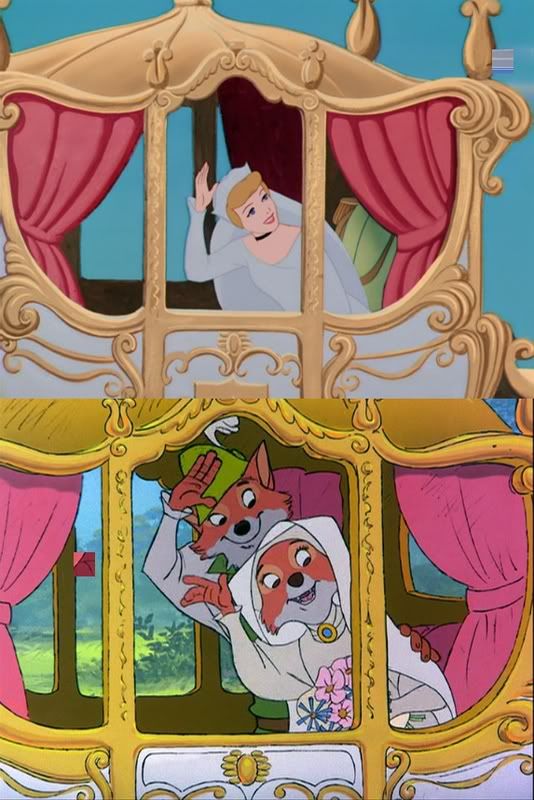 Finally, two more example of rotoscoping are Richard Linklater's animated films:
Waking Life
and
A Scanner Darkly
. Also, much of
Gulliver's Travels
(1939, Max & Dave Fleischer) is animated, but all of Gulliver's movements are rotoscoped from a live-action actor.
_________________
WIST #60:
AwallaceUNC: Would you prefer Substi-Blu-tiary Locomotion?
WIST #61:
TheSequelOfDisney: Damn, did Lin-Manuel Miranda go and murder all your families?