There are many great shots in the movie, animation wise. I have three favorites:
1. The shot of the Queen, descending the stairs in her dungeon. Her cape flows behind her. It's a great and dramatic shot: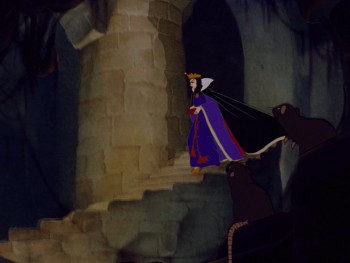 2. The shot of Snow White picking flowers. I love how her cape, dress and hair flow in the wind, it's beautiful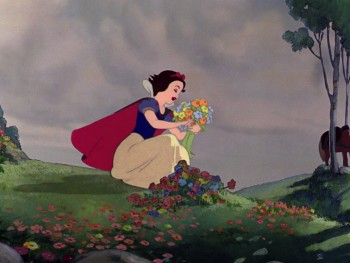 3. In the forest sequence, she is seen getting out of the water, running towards a large tree. She covers her face, and then run towards the camera, with leaves behind her. I always loved how her cape and dress moved around her, almost like having life of their own.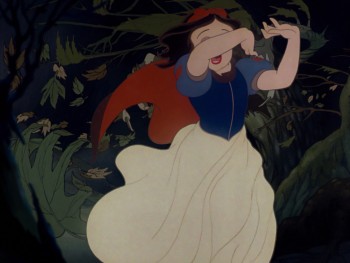 What do you guys think? What are your favorite shots?