So, I was looking up the weekly DL news at Mouseplanet.com and they mentioned that information about Shanghai Disneyland will be released. So, I look up "Shanghai Disneyland" on Google, and I found concept art of it.
From ScreamScrape.com:
And here's the logo (so far):
And I found some juicy gossip and rumors about it.
RUMORS:
Quote:
From ScreamScape.com

*According to Disney and More the small mountain looking structure in the artwork for Shanghai Disneyland may very well be a new version of Pirates of the Caribbean. The popular theory, which I've heard elsewhere as well, is that the modernized version of Pirates, based entirely off the film series and not the old classic ride, that was designed once for Hong Kong Disneyland may very well be built in Shanghai as one of the premier E-Ticket rides.
*According to this report a Shanghai official has confirmed that the long term plan for the resort is to open three separate theme parks at the resort. While nothing has been set in stone, they are currently said to be planning them out as their own versions of Epcot and Animal Kingdom, though a lot can change between now and when they start work on them.
*It'll open in 2015/2016.
ACCORDING TO DISNEY AND MORE:
* For instance, as it was revealed by an Imagineer during the D23 members private visit of WDI last December "there will be no Main Street" in this park. So, don't waste your time to try to find it on the artwork.

If the Pirates of the Carribean rumor is true, HOW AWESOME WOULD THAT BE!
There'll be pretty much no need of Splash Mountain there. And I think it's true b/c look: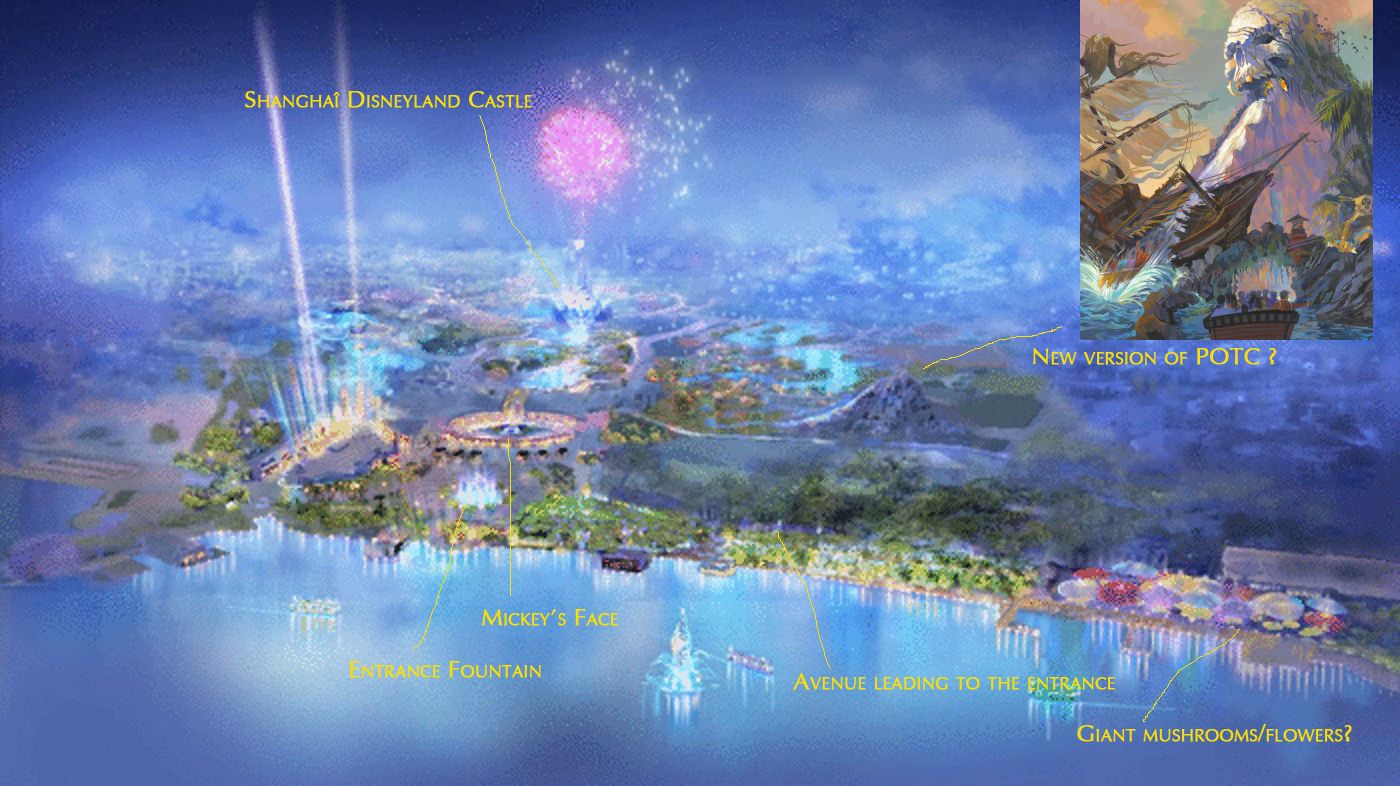 And I'm disappointed that there's no Main Street in it..it won't be the same.