Loomis wrote:
Sounds fantastic, Fidget1234 (and Mr. Toad).

I've been browsing the brochure and site lately, trying to justifying the cost to myself in the event I should ever go.

However, between the flight to Florida and the cost of the cruise itself, I could probably travel around the world on the mid-range, so it seems unlikely.

I CAN dream though.

Any pictures of the trips at all?
plenty of pix, i'll post a few on here....
This is of me & my cheekah right after the cruise @ Epcot. pretty sunset huh?
I'm the one on the left.
In the Serenity Bay water @ Castaway Cay w/ my hubby & peeps.
I'm in the tube about to get dumped by my cheekah...she didnt really dump me- she just threatened!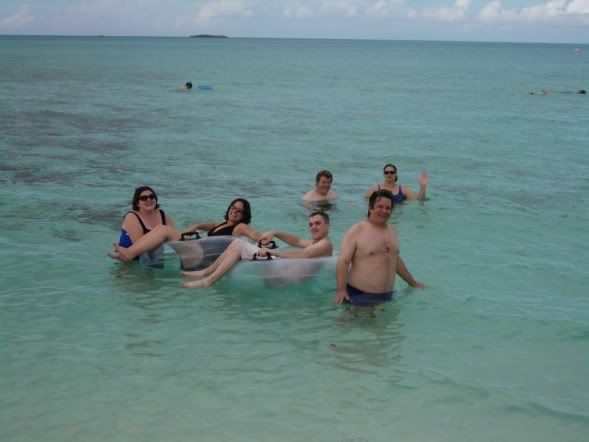 Notice anything familiar about these fireworks?
These fireworks were on the cruise during the Pirates IN the Carribbean Party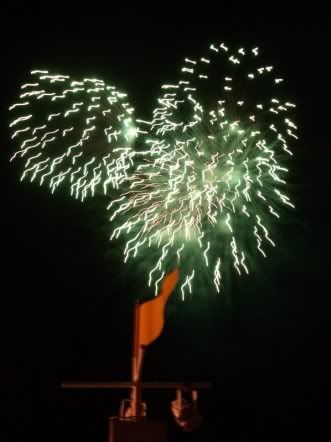 me & my cheekah in Quiet Cove Pool. (did i mention we loved the adults only areas??)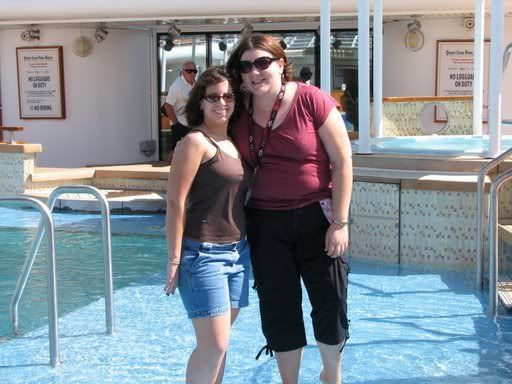 After the Pirates IN the Carribbean party...at Wavebands nightclub.
I've had a few too many...i dont even recall this pic being taken.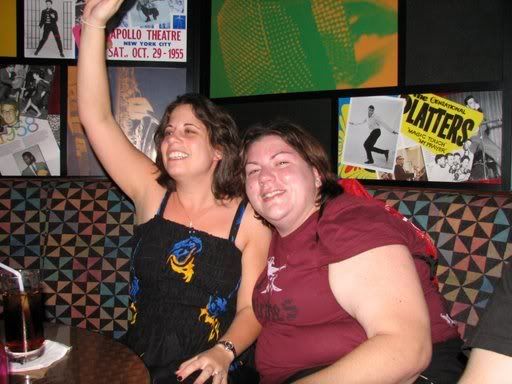 On Castaway Cay. I'm w/ Capt Jack Sparrow... that's the Flying Dutchman behind us. this pic would be 10Kx better if i didnt look like i was spending the day at the beach- but that's what it was.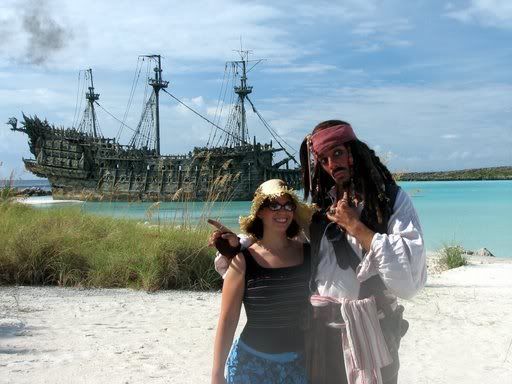 Look! I made a friend in the Carribbean!!!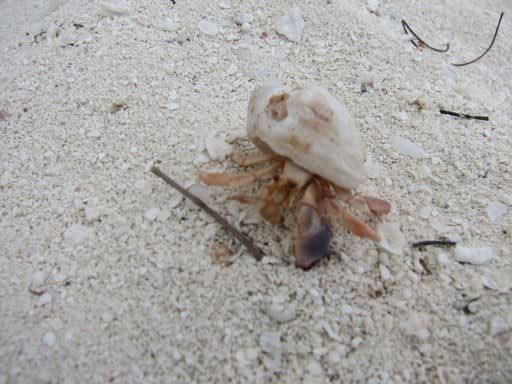 I better not see any quick shot cracks about my awesome beach hat!
That is the beautiful Castaway Cay background. it looks wicked fake, but its the real deal! beautiful beach!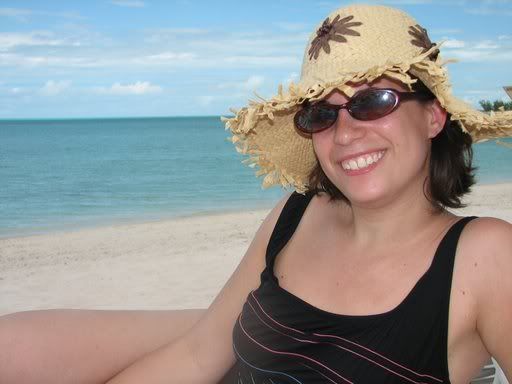 Me my hubby at the Sail Away Bon Voyage Deck Party. It's only been a few hours since we embarked on the ship & we're already wasting away...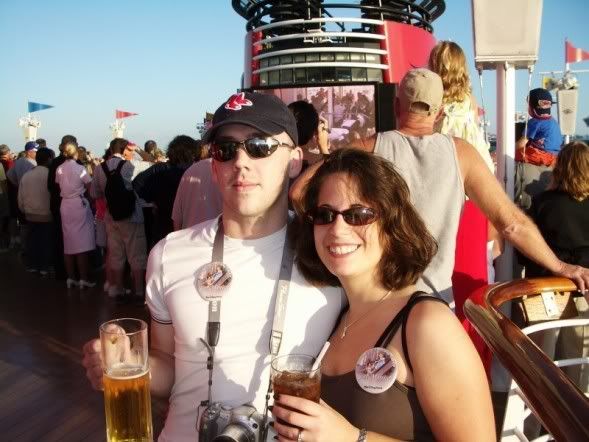 Eating pizza @ Quiet Cove Pool! num nums.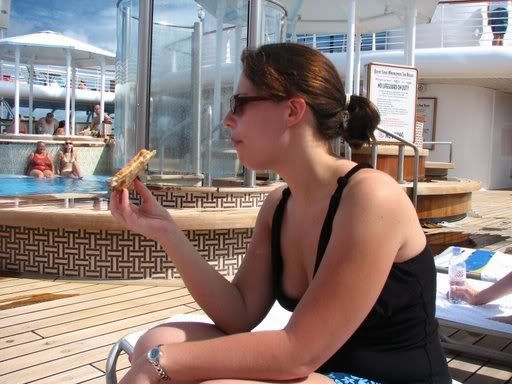 So i totally fell in love w/ the cruise director Christiaan! He was so adorable.
Hey! That's not Peter Pan....
....it's Hercules!
How gay does my husband look wearing all that pink & that fruity drink?
I fell asleep...
w/ Christiaan the hotty hott hotty cruise director & my hubby!
Dream Squad found me & my peeps @ WDW following the cruise!
the AWESOME boquet my peeps made for us as a "happy Honeymoon' gift for the cruise!
Chip loved those pimp Princess ears...this was in the cruise terminal.
how awesome is it to see The Wonder & the Flying Dutchman here?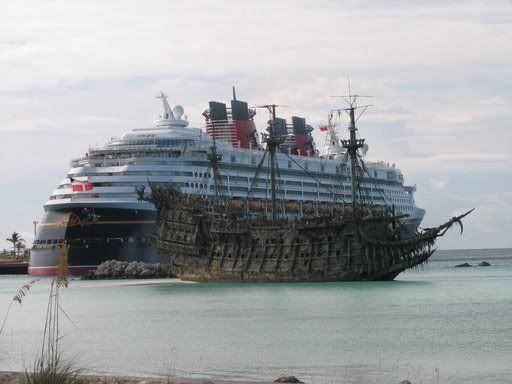 cant wait til my cruise next year!! 7 NIGHTS next time instead of 4.