Lol, poor Skai Jackson then but at least the Wolf doesn't last very long.
Yes, if you didn't already have so many amazing options for the Witch, I would say Joan Crawford could fit that role.
I've seen Laura Dern in lots of roles and she's a very multi-faceted actress. She's cold in Marriage Story because the character was supposed to be like that. In person and in other roles, she's quite warm so if your only issue is with her Marriage Story character then I think she'd work well because her other roles tend to be very different. I guess you'll also want an actress who can look good next to the Baker.
When you say that Cinderella's Prince has a "thing about blood" is that a reference to being interested in those with royal blood (doubtful though considering he likes Cinderella and the Baker's wife) or do you mean he's interested in actual blood as an allusion to the Wolf and the same actor being cast as both?
Dick Van Dyke is very charming so I think he's a great choice for the Narrator. Do you envision him with his regular voice or with the accent he used in Mary Poppins?
Great minds think alike then!
Jaime Alexander tends to play action roles like warrior women so I can see why you would want someone slightly softer looking. Jennifer Goodwin would have made a good choice as well besides the fact that she's already played the role. This image of Jaime reminds me a bit of Ginny though for some reason.
I'll have to think more about Sleeping Beauty then because I don't have a definitive look for her in my mind to wonder who could resemble her. Maybe one of the actresses in another role that we scrapped like a young Nicole Kidman. I remember somebody once said that Winona Ryder has the same facial structure as Disney's Aurora so maybe she could do it although she doesn't come to mind when I think of Aurora personally. I guess this isn't Disney's Aurora though. Vanessa Hudgens played her in the Disney Dreams portrait. Maybe Keira Knightley or Natalie Portman because I've always considered them both gorgeous and I think they'd make a good match next to Jaime Alexander as Snow White if you stick with her. BTW, there's also Katie Stevens from The Bold Type who could make a replacement Snow White perhaps.
Going back to Sleeping Beauty, you mentioned wanting someone with long hair and that made me think of Daisy Ridley in Ophelia (a movie which is also on Netflix now).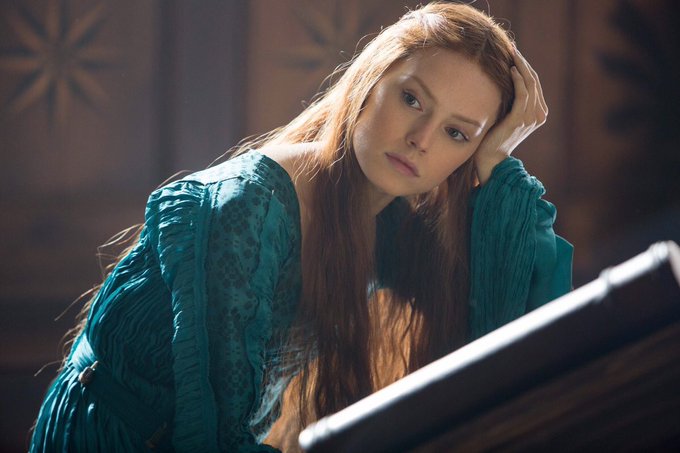 I'm really enjoying this casting thread btw!
_________________
We're a dyad in the Force. Two that are one.
"I offered you my hand once. You wanted to take it." - Kylo Ren
"I did want to take your hand. Ben's hand." - Rey