Amy, Rose Dome, thank you very much, so happy that you're enjoying!!! I try to create things that I would like to be able to own myself. I do wish they targeted more serious adult collectors like they did years back. Anyway, since I don't have that much room, this is the next best thing! Lol.
And as for Kylo? He knows he's very handsome, lol!
On a side note, not sure if I've mentioned this or not in this forum before, but I did find an officially licensed Disney shirt once that had
stolen
my work! I had drawn my own version of the Junior Woodchucks logo, which was literally copied and pasted into the background of a specific design available at Box Lunch. Crazy world we live in, right? It was easy to spot because my version is not the same as any official version.
Anyway, lately I've been into creating Happy Planner-style planners and notebooks for my own personal use. Their binding system uses discs so you can just snap in the covers and pages in any order you like; they're held securely in place until you want to change things around. It's not only great for planning, but for journaling and goal lists and such. Here is a mini planner I've made: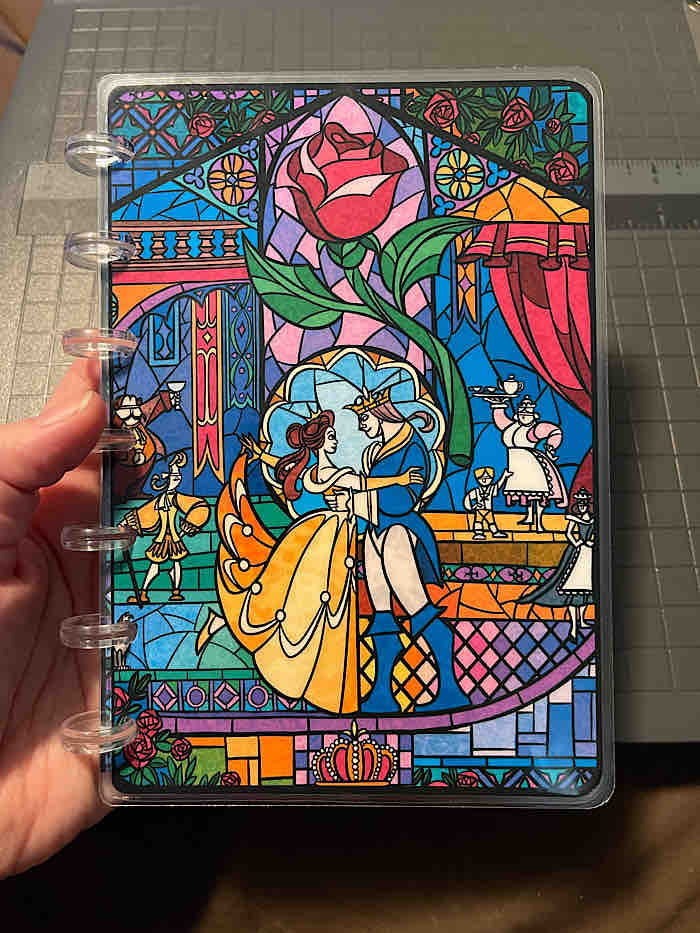 I printed out my artwork to size on my home printer in order to make the front cover, and the inside has the mirrored image. I had it laminated at Office Depot since my laminator can only go up to 5mil and I wanted to use 10mil. I'm so happy with how bright the colors printed out! Once I got it home I used a mushroom-style punch to give it the holes for the discs.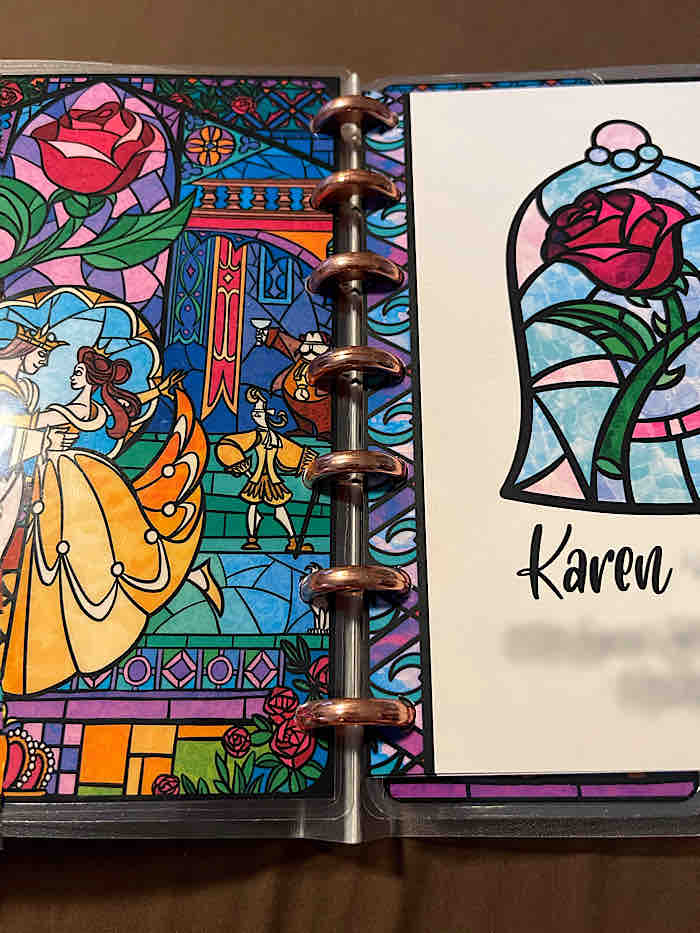 Here you can see the inside of the cover as well as the cover page (and yes, I blurred out my personal info here, lol).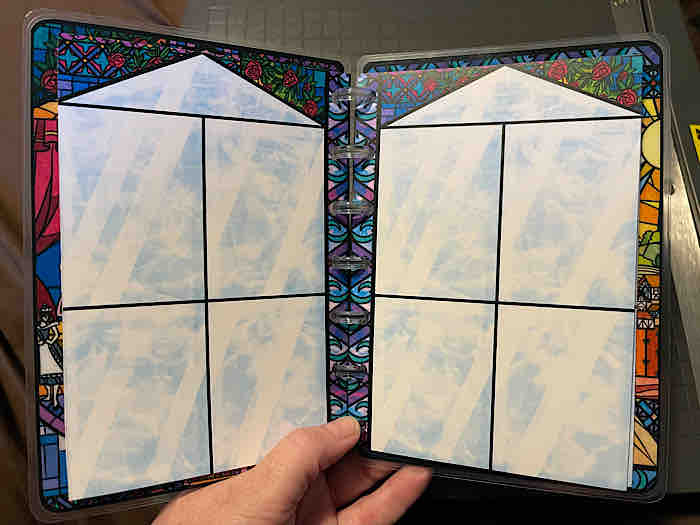 These are the weekly pages I've designed, one panel for each day plus an extra for random notes.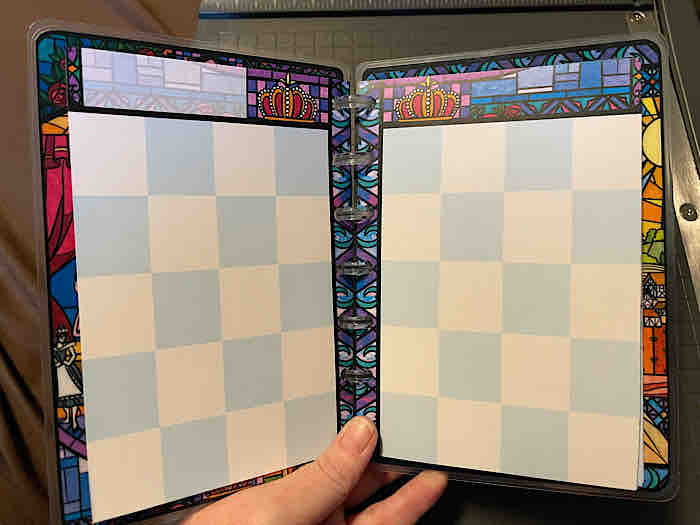 And this is what the calendar pages look like. I can add the proper name and numbers of each month by hand and write additional notes in the extra spaces.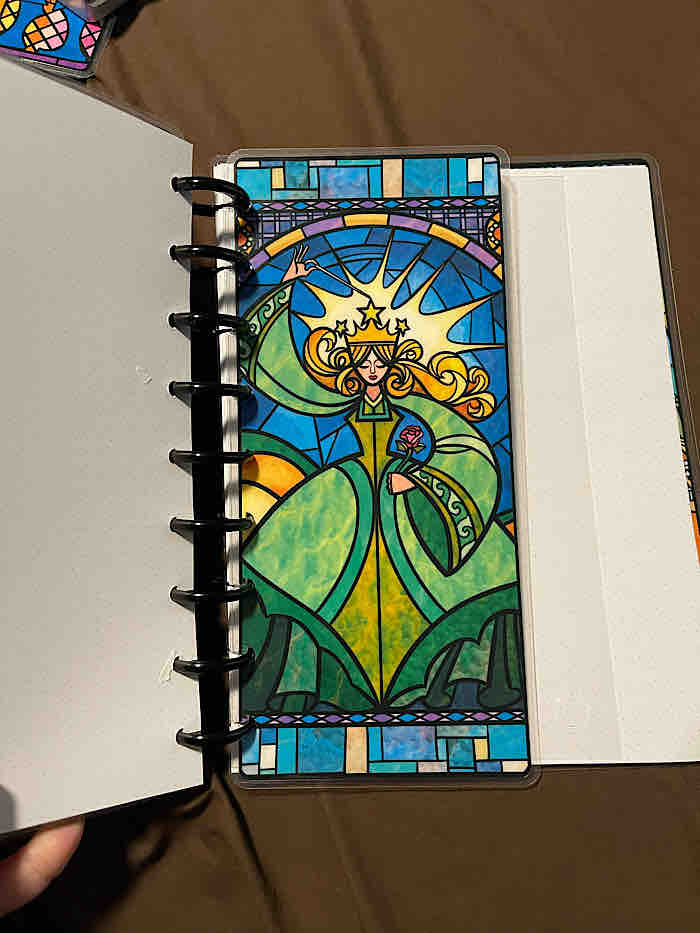 I also laminate bookmarks that can be snapped in!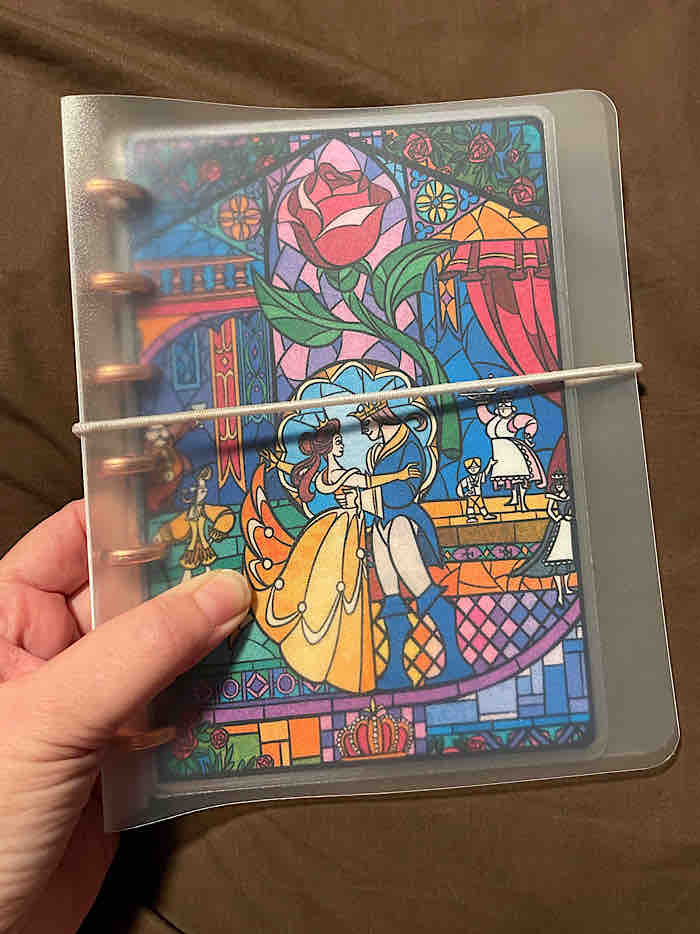 Since I want to be able to throw this book into my purse when I'm on the go, I decided it needed a protective cover so the pages won't get bent up. I made this translucent one out of a single sheet of plastic, folded in half to punch, then a couple more folds to give it a front and back. An elastic cord was threaded through one of the discs so the cover can stay securely closed.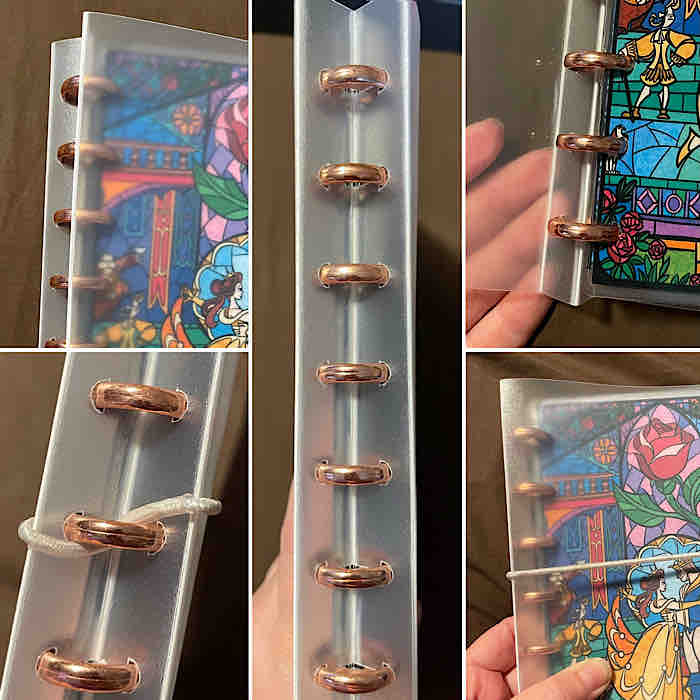 You can see details of the spine and discs a little better here.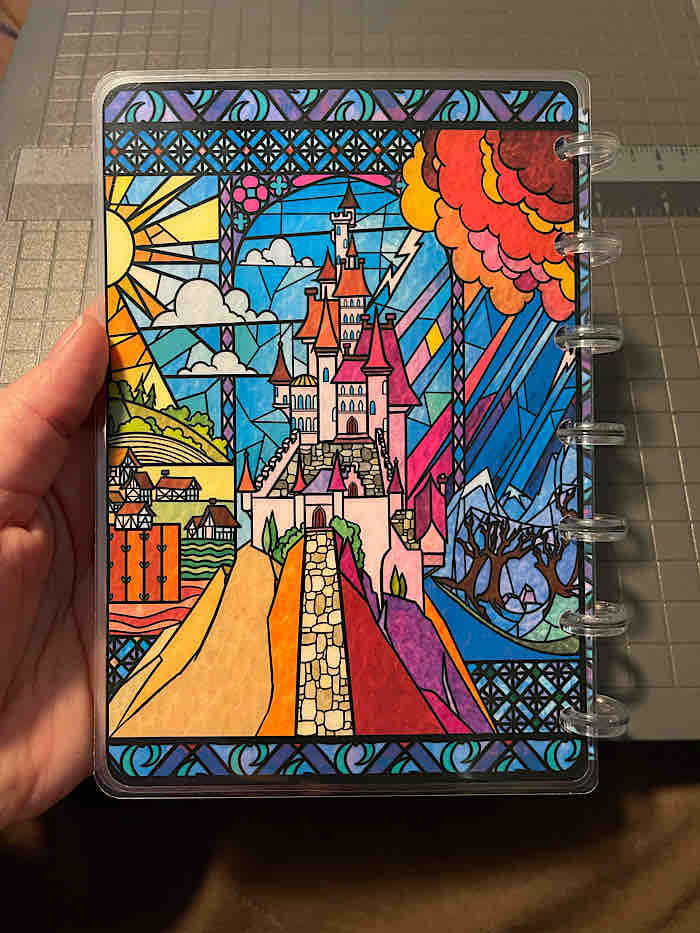 Oh, and here's the back! Like the front, the inside of the cover has the mirror image. Oh, and if you noticed any discrepancies with the rings and scale, I've switched out the rings a few times and have also made a larger book to use as a journal. Had lots of fun with this! The hard part was figuring out a case that could easily wrap around the entire book while being able to attach it to the discs.