The animation cel is of Yogi and Booboo; It's been professionally framed with a background (likely random and not a matching one, but who knows). I'd post a photo but it's in storage right now. I haven't been able to figure out exactly which show it's from since those characters appeared in so many, but if I recall correctly, they're xeroxed rather than hand-inked so that should be a clue on its age. I believe I acquired it back around 2013, as I think I was pregnant with Little Dude at the time and thought it might be great for his room (we've moved a couple times since then, and his original room ended up not working out, lol).
Ok, so this is the clock I was talking about: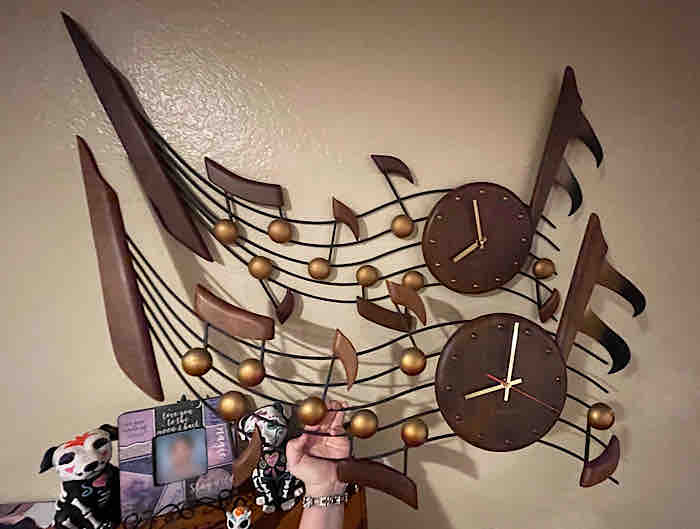 The one my dad originally bought is hanging on the wall, and I'm holding up the "new" one I thrifted to compare them. This is after fixing it up a little and finding new hands similar to the originals (although they're too long so we may trim them down). As you can see, it's huge! About 3' across.
Dad bought it in 1964, the year he bought the house our family grew up in. All of my friends and all of my brothers' friends remember that clock, lol. It's in the background of a lot of our family photos, and I best remember it hanging above our piano (which we didn't get until the early 1980s). It hung in that living room for literally 40 years, as he passed in 2004. My brother and I took turns picking out things we wanted to keep, and I felt lucky I got it, lol … even now, home doesn't feel like home to me until it's hanging up on the wall.
What's going to be tough is trying to figure out how to get this thing across the country to actually get it to him!
And as for more recent finds, I had a good laugh over seeing this: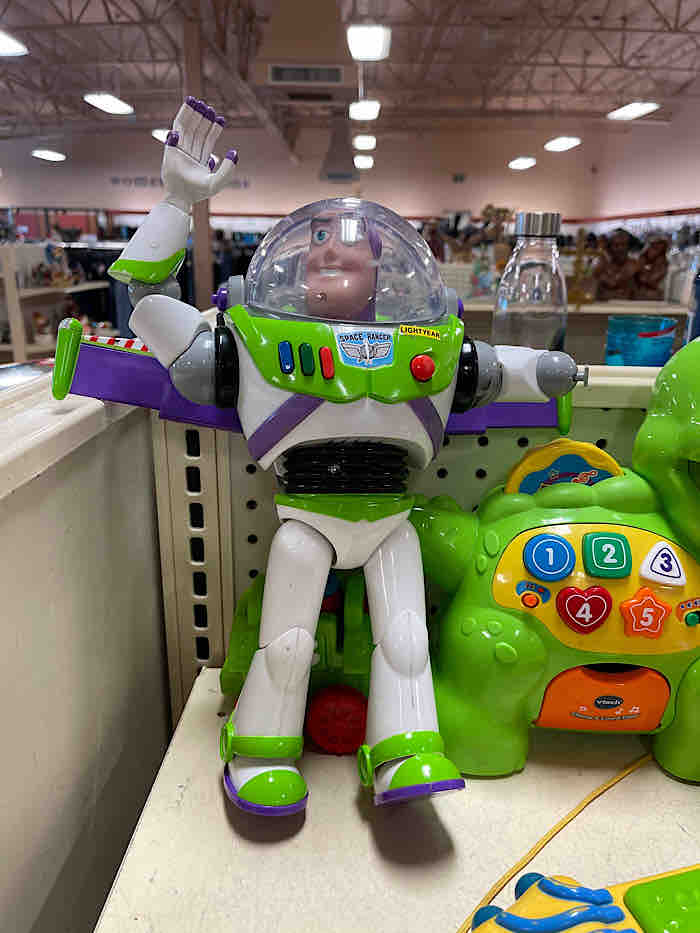 I find myself joking that he's practically film-accurate with his missing left arm (even if it's broken in the wrong spot, lol). Maybe he was donated by a real-life Sid.