Widescreen can be achieved in one of two ways. For a very quick and simple explanation:
The first way, which applies mostly to very wide films (2.20:1 and beyond) is to shoot in that ratio. Examples are from
Oklahoma!
,
Spider-Man 2
, and
Ben-Hur
: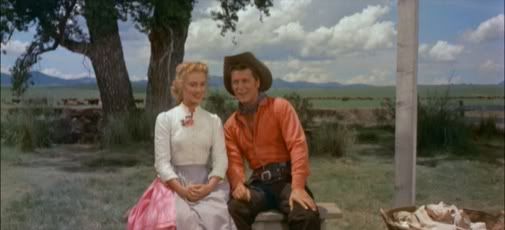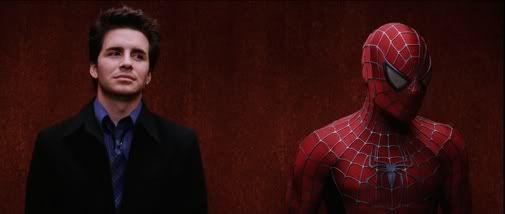 The second way, which applies to pretty much all films in the 1.66:1 to 2.00:1 aspect ratio range, is to shoot in 1.33:1 academy and matte it down afterwards. The example from
The Shaggy Dog
shows how this is done: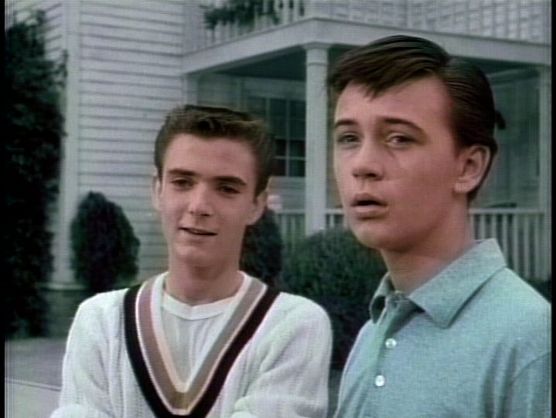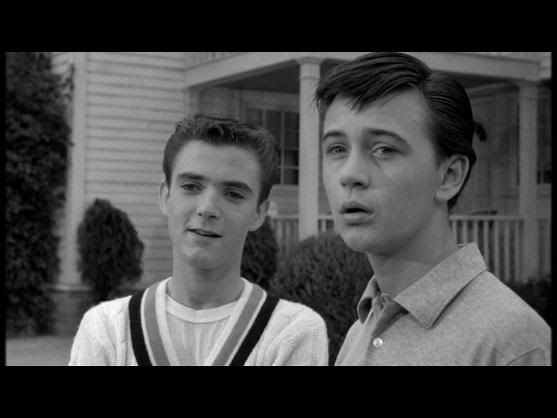 Granted, you won't see the black bars like that if you saw this film in the theatres. It would look more like this: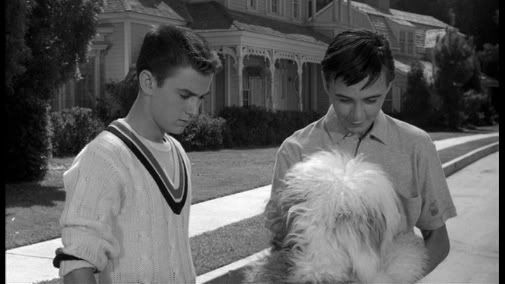 (The black bars on the sides of this is because this is a cap that shows how a 1.75:1 film looks on a 16:9 television without overscan)
The mattes aren't done haphazardly, either. Monitors now show projection lines to depict what the aspect ratio will be, so that the director and cinematographer can frame scenes as they wish, even if what they film will contain more information on the top and bottom. This example shows the director and composer watching a matted
The Fox and the Hound
on a monitor. Its poor quality is due to the source, as it was taken from a YouTube upload of a VHS copy of 1981's "The Illusion of Life". It's compared to the 2000 DVD, which is in 1.33:1

An example of a monitor with matte lines is from the Disney Channel movie
Read It And Weep
: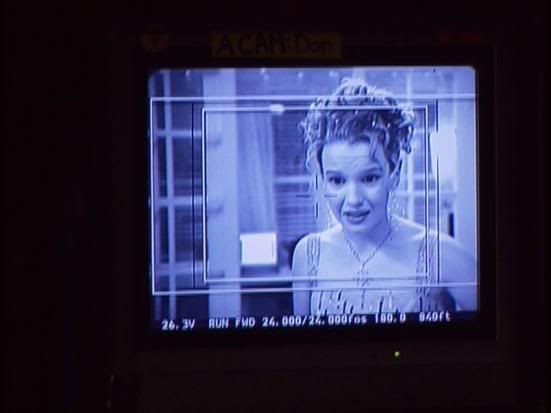 The monitor even shows what a 1.33:1 pan & scan will look like, with the final products of both (matted widescreen, pan&scan of the matte) here: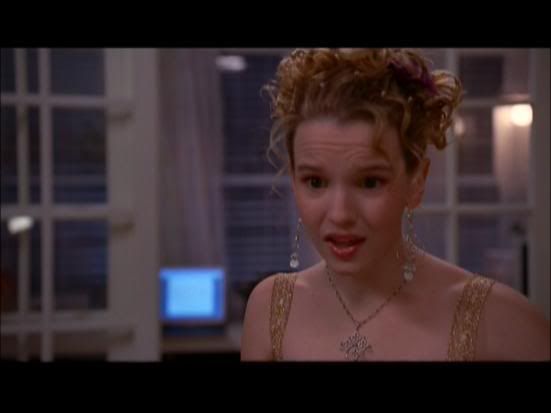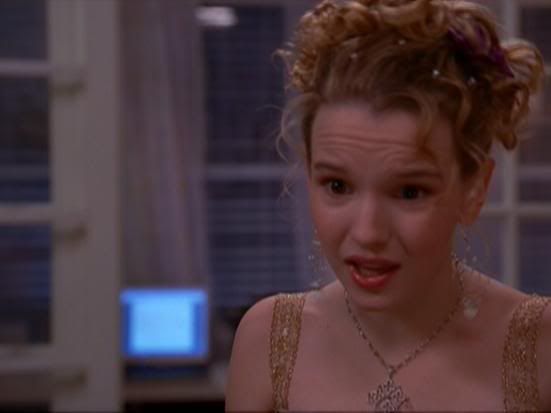 In an example from the "Brazzle Dazzle Effects" documentary on
Pete's Dragon
, this unmatted special-effects-less shot from
Mary Poppins
has colored lines (by me) that show what the mattes would be: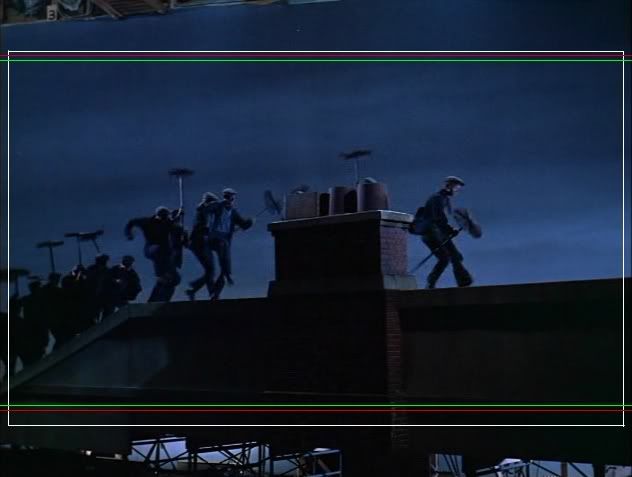 White = 1.66:1 ratio of the 2004 and 2009 DVD
Red = 1.75 ratio for theatrical projection
Green = 1.85:1 ratio for 1998 and 2000 DVD
For animation, matting was cheaper than always filming in the wide ratio. The studio already had equpiment and experience animating in 1.33:1 (having done so for 40 years already).
Lady and the Tramp
and
Sleeping Beauty
necessitated new equipment, additional animation, and other various changes. After
Lady and the Tramp
and
Sleeping Beauty
, Disney did not make a wide animated feature until
The Black Cauldron
. Everything in between -
One Hundred and One Dalmatians
to
The Fox and the Hound
- was animated in 1.33:1, then matted for theatres to 1.75:1. It made sense to return to the 1.33:1 animating aspect ratio, as it only needed two minor changes:
1. They would know to keep the "important" animation with the matted frame. For Disney, this meant animating everything in the 1.75:1 ratio, even if it will be shot in 1.33:1.
2. They could continue using all the animation equipment they already had, and if the print they sent to theatres wasn't already matted, they could simply include instructions for theatres to matte the image down to a specific ratio.
One Hundred and One Dalmatians
potentially is the exception, as its pressbook states that 1.33:1 is the proper ratio. However, Disney had already been matting their shot-in-1.33:1 live-action films to widescreen since 1953's
The Sword and the Rose
.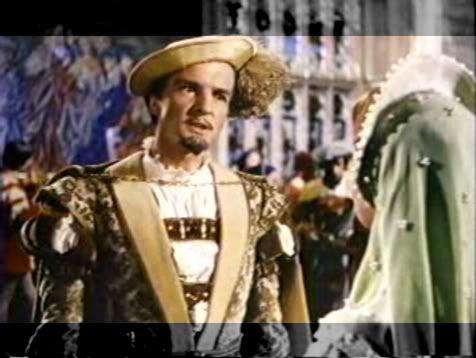 This cap shows the full 1.33:1 frame shot, and transparent mattes to show what image would be lost when the film was matted to 1.66:1, an early ratio that Disney used before settling for 1.75:1 (which was used on a majority of their features well into the 1980s).
My theory is that the
Dalmatians
pressbook that was acquired (either by disneyfella or AlwaysOAR in the aspect ratio thread) was sent to a theatre in a smaller town that was only equipped with Academy projection, hence the directions for 1.33:1 ratio.
However, getting a 1.33:1 frame is not necessarily getting the "full" image that was shot. Fullscreen caps from
The Rescuers
gains top-and-bottom image, but loses left-and-right when compared to the 1.66:1 widescreen: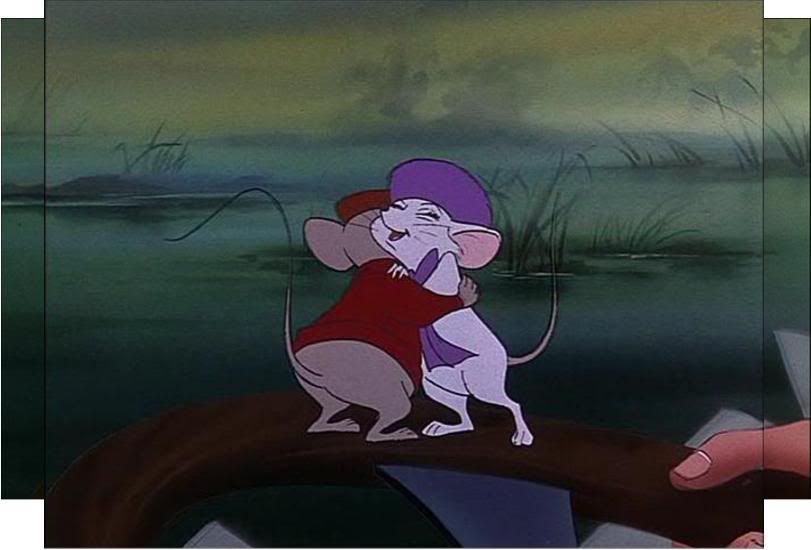 And even though the camera will shoot an entire 1.33:1 frame, it doesn't necessarily mean it's capturing everything the animator drew: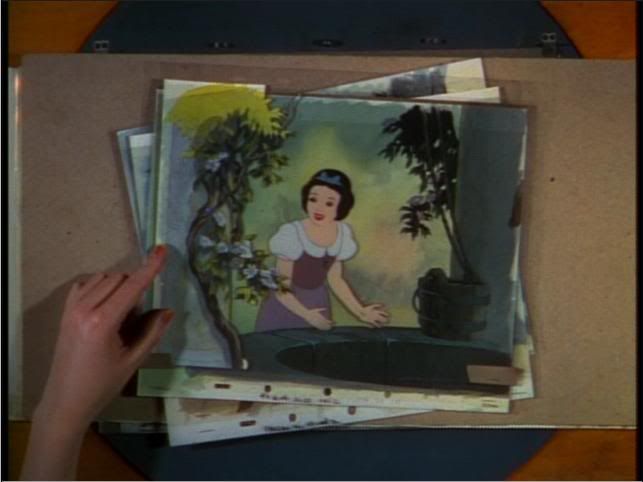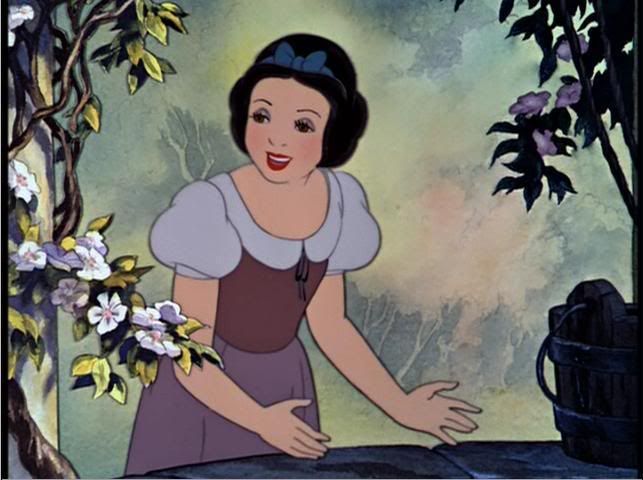 Anyway, after all this, to steer it back to
The Aristocats
, I'll just say I'm glad to see it coming to Blu-Ray, if only for the opportunity of seeing any potential bonus features that were excluded the first time. Disney first announced it would be a two-disc release for March 2007, then withdrew that announcement and delayed the release by a year, when it came out as a single-disc affair. I'm hoping/assuming that the two-disc announcement meant that they had additional extras planned/in production, but decided to hold off on them for the DVD release at the time.
The film's not a favorite of mine, but I welcome any opportunity to revisit a movie.
Albert