I thought this one looked silver and gold:
milojthatch wrote: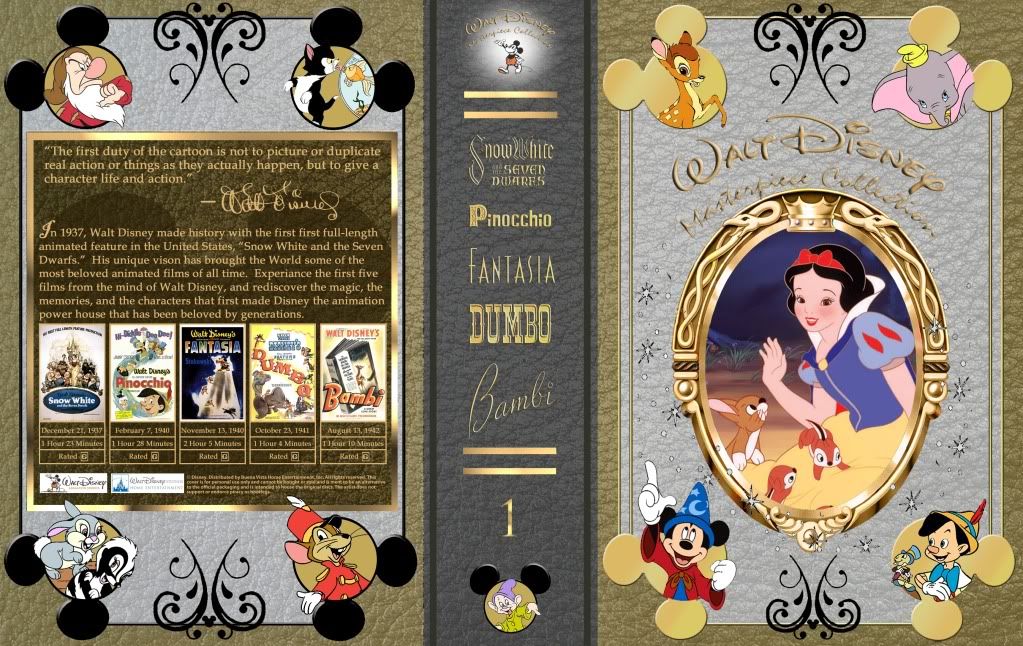 I like that one because not only does it look the most special, but I think those colors fit with the kinds of colors found in those films. Walt just used more muted colors like that in his early films.
It also reminds me of the book that opens Snow White.
As for the latest ones, I honestly like them all, but I would say number 3 is the one that I think looks the most prestigious. It looks like a book, just like how the first two of those films open.
I think blue or red could go either way for Disney or Pixar, but if you ask me, Disney has always been blue, blue, blue. Blu represents goodness in their films, a lot of characters wear blue. And I always think of the blue sky with stars shining in it when I think of Disney.
But in Pixar, you have The Incredibles and Cars and Toy Story...and I think I think red. Or even green. I guess blue and yellow are very Pixar with the Luxo Jr. ball and Toy Story.
You could do a purpely blue for Disney and a greenish blue for Pixar. Well, whatever you do I'm sure it'll look great, as it already has!
One more comment: I don't know if it's possible to make the Disney dust, the white stars and sparkles, to look more real. I can see their outlines. Is there a way to make them look more like they do in the films, or just not have the outlines? Oh, and it should probably stay white. They only had gold Disney dust in Peter Pan, with the pixie dust.