Giygas wrote:
Barbossa wrote:
Anyone else get the Blu-Ray Player offer for $59? (if you buy 5 eligible titles). I already got five of the titles. I might jump on this.
I already have five of the titles as well, but from what I understand you have enter the codes between 11/8/10-1/31/11.
(I've already entered the codes for two of them.) I'll try it in a few weeks to see if it matters.
I just had another look at the e-mail now. I've got 6 of the 20 eligible titles. I haven't entered any of the codes yet because I'm waiting and hoping for a double points day before Christmas.
I noticed something:
the player is 3D Ready!
I'm definitely gonna pick this one up.
The only problem is, I don't have a TV or monitor. However, I'm looking at also getting a new PC, and I can finally get rid of my power eating CRT monitor.
Here's the ad in case no one has got it in their e-mail yet: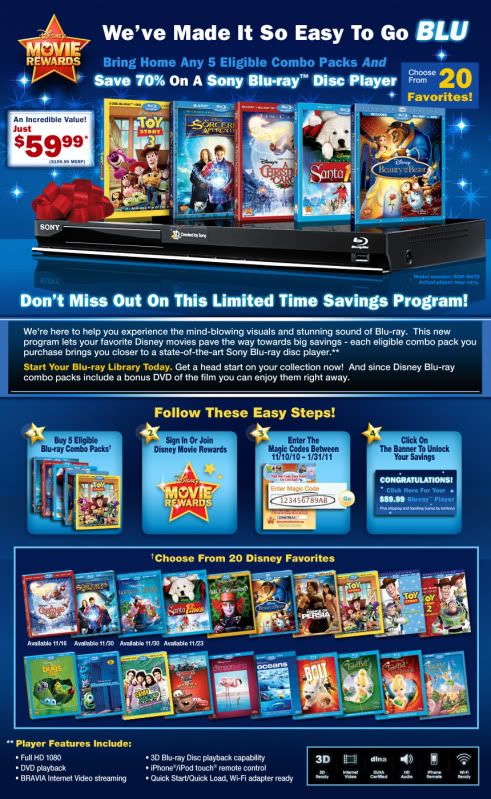 And here I was complaing that the coupons for new releases got reduced to $8. This is a pretty darn good deal.