---
I believe the new short, One Man Band, is to be placed with Cars. I'm not sure if many people here will care about this posting, but it's worth a shot.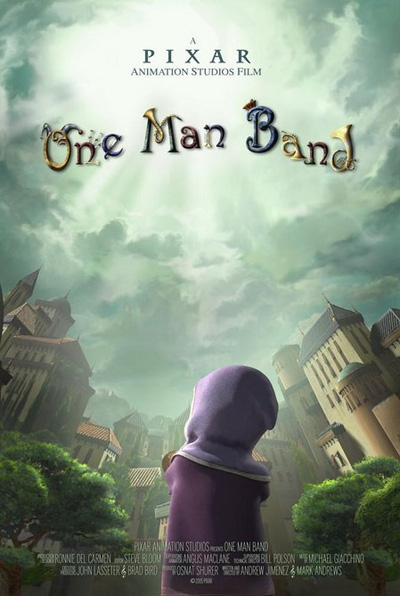 Synopsis: With one coin to make a wish at the piazza fountain, One Man Band tells the humorously captivating tale of a peasant girl who encounters two competing street performers who'd prefer the coin find its way into their tip jars. As the two one-man bands' rivalry crescendos, the two overly eager musicians vie to win the little girl's attention. (via imdb)

Pixar's preview site here. There used to be a short video preview, but I think it got pulled.

Here's some more pictures.

------------------------

I find it quite interesting that Brad Bird is still working with the studio and with John on this short, as well as they have Michael Giacchino scoring it (he did The Incredibles).
I'm sure this'll rock!