Escapay wrote:
So long as it's a movie that they want to make, and not a movie that they're told to make, I'm for it. After all, if Toy Story 2 and Toy Story 3 are any indication, a Pixar sequel can be good enough standing on its own as well as part of a series.

Plus, sequels can have original ideas. They just utilize them with familiar characters.

albert
I totally agree on that,
furthermore these are rich characters and their beautifull
sea surroundings are enough for me to vote yes on any nemo sequel.
If you want to check out another nemo story I highly recommend
finding nemo: reef rescue from boom comics,
great illustrations and decent storytelling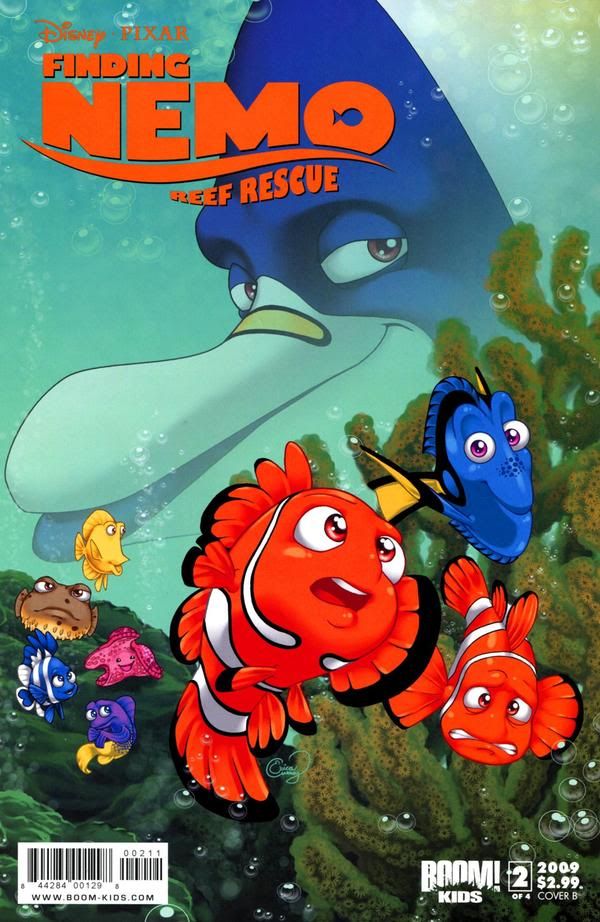 I do wonder if they wil stick with these titles though..
I think that finding nemo again is better than finding nemo 2
though I can imagine that would rule out a third
Then again, whose to say they won't use subtitles
like ''reef rescue''
Your thoughts?
_________________
When it comes to brains, I got the lion-share,
but when it comes to bruth strength, I'm afraid I'm at the shallow end of the gene pool