Sotiris wrote:
Honor Hunter wrote:
Word is that the script for Frozen is very good, and it was one of the reasons it was moved ahead of "King of the Elves" in the production line before Elves got put in turnaround.
Source:
http://blueskydisney.blogspot.com/2012/ ... awing.html
Dang, I'm getting more excited now! 2013, why you so far away
And guys, I just realized something. Just b/c Mr and Mrs. Lopez are doing the lyrics doesn't mean that Alan Menkin is doing the music. He could be doing the music/score.
BTW guys. The AnimationMagazine.net article did say:
Quote:
Encountering Everest-like extremes, mystical creatures and magic at every turn, Anna and Kristoff battle the elements in a race to save the kingdom from destruction.
Are you guys thinking that they're going to following older versions of the movie and do something like: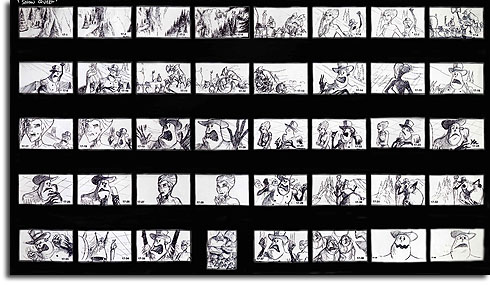 And have you guys notice that the first 4 images are just like the new plot for the movie-Anna and Kristoff exploring the mountains????
So, the plot could be actually an older version of the movie.