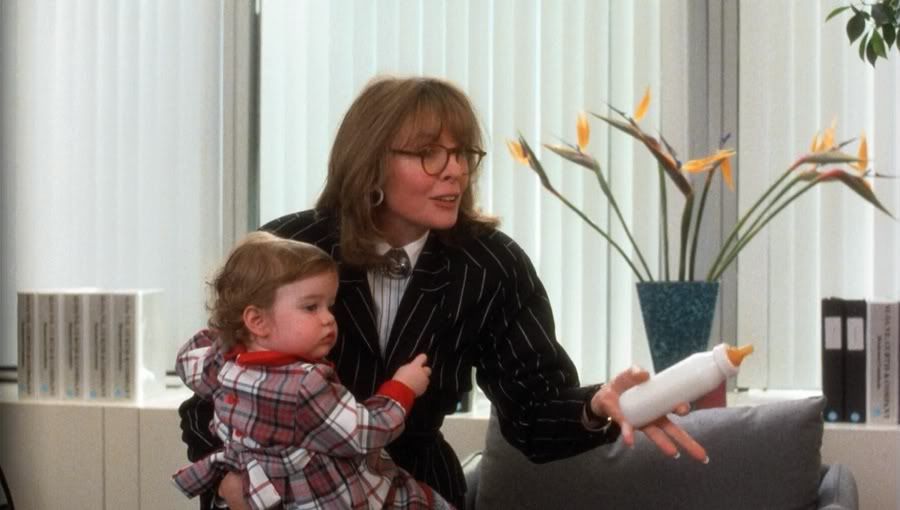 Baby Boom
(1987 / directed by: Charles Shyer)
Not much happens, it doesn't seem like it's even trying to be funny, and there aren't any real serious conflicts or drama but... I liked that. And overall, the movie was a short, easy, uncomplicated watch with an actress I liked. And... I really liked the baby. It could have been better but for some reason, I never found myself wanting to turn it off or put something else on.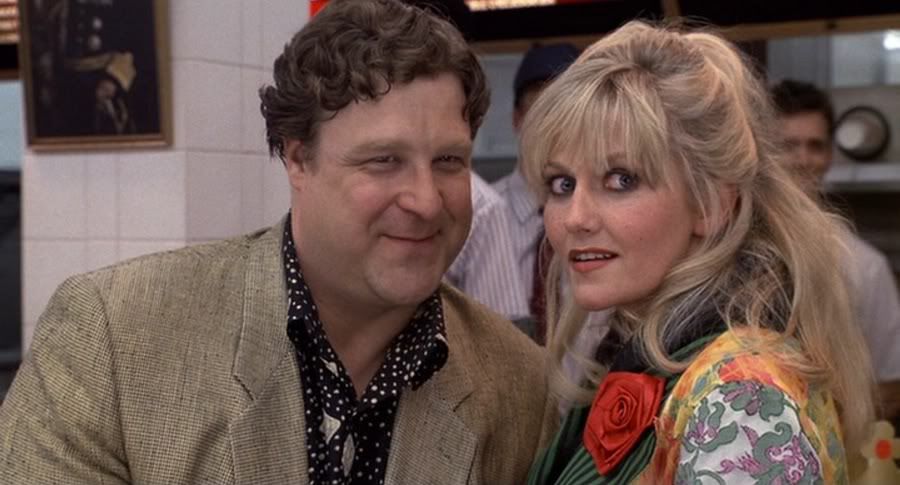 King Ralph
(1991 / directed by: David S. Ward)
90 minutes of John Goodman looking like a deer in the headlights. But, I think there's a competition going on here of who can give the most awkward and forced performance with Peter O'Toole largely outdoing Goodman for most why-am-I-here(?) casting. The movie really belongs to Camille Coduri as the shopgirl-by-day, stripper-by-night with-a-heart-of-gold; largely because John Hurt, who makes a truly compellingly slimy and sickening villain, doesn't get enough screentime. She does a wonderful job of conveying exactly what Goodman says his character sees in her (which I don't think I'd be willing to go on record as saying for Halle Berry's character in
The Flintstones
). As for the story, the dialogue needed a serious re-working and the embarrassment-humor of the movie's many fish-out-of-water scenes was almost unbearable.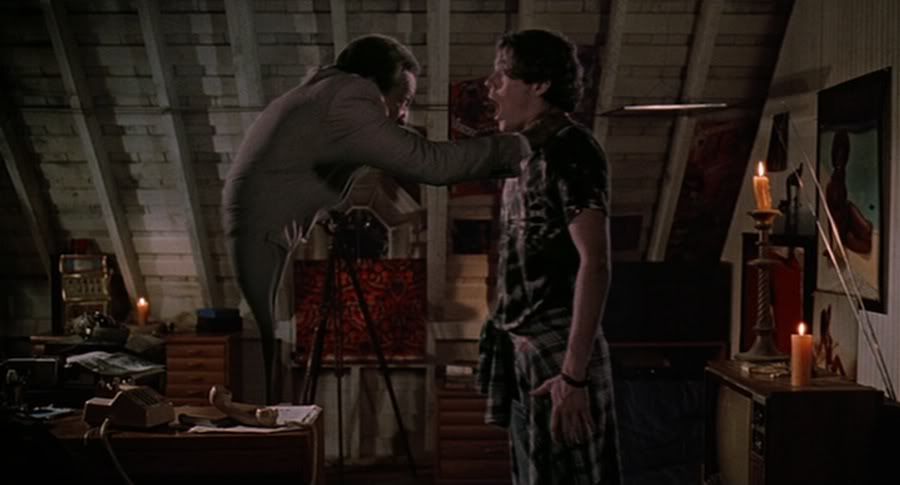 Ghost Dad
(1990 / directed by: Sidney Poitier)
I actually had a lot of fun with this one. I think for anyone who remembers anything about it though, Cosby himself is the weakest link. Bad vibes abound with his character from his psychotically flustered, muffled ranting to that same patronizing attitude toward his children trademark of
The Cosby Show
. (Sexy) Ian Bannen's Edith-is-a-girl's-name might just be the most pointless and lousy running gag in the history of Hollywood comedy. Oh, and apparently, the teenage daughter is so depressed that all along- she wanted to be dead. Um... o...k..ay. It's something the movie shouldn't have waited until the last pre-credit 5 minutes to bring up but that "dramatic resolution" to her story that really is all about the father instead is pretty worthless. So, it's not good with characters. But there was some fun to be had. I especially smiled when Cosby became a Satanic Agent to the film's rampaging wacko cab driver, Raynor Scheine. And the actors playing Cosby's kids were - for me - more likable than most of the kids on his show. Apart from that, I don't know why I liked most of this movie. But I did.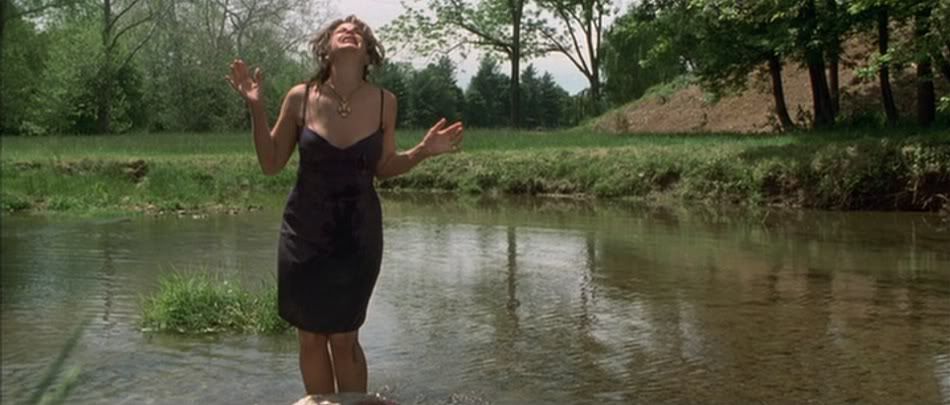 For Richer or Poorer
(1997 / directed by: Bryan Spicer)
You know, I really used to love this movie? Now I'm probably likely to remember it as a fascinating colossal disaster. But, if this movie is anything, it's most certainly a disaster. Since I learned Tim Allen is a Republican, everything I see him in is tainted with a deeply irritating sense of smugness. It's literally shocking how much he reminds me of my own father. But my father is funny. Tim Allen is not. He can't do jokes about getting in touch with emotions without sounding like he thinks sensitivity is beneath him, he can't mime a woman's voice without sounding like a jackass, and he can't try to be deep or share a touching moment with anyone without looking like he doesn't understand a thing that's going on. I can't help but feel his true calling was in drama, where he might have been able to work out whatever demons are inside him that make his comedic performances so nasty. But I vividly remember the sequences in
Joe Somebody
where he was meant to be depressed and he genuinely looked like a person who'd hit rock bottom. Outside and in. He and Kirstie Alley have absolutely zero chemistry. As for the rest of the movie, it's okay. The jokes seem pretty well-written. The camerawork and cinematography are great. The music is nice. The supporting cast are pretty good. Especially Wayne Knight (who has the movie's funniest line... in a blooper), Larry Miller, the underrated Megan Cavanagh (
A League of Their Own
,
Robin Hood: Men in Tights
), John Pyper-Ferguson, and the little girl who incessantly follows Kirstie Alley around (I don't remember her character's name). And... is it me, or was Miguel A. Nunez Jr.'s character (the black IRS agent) talking about having sex with Larry Miller when he said "sounds good to me"??? :
<iframe width="560" height="315" src="http://www.youtube.com/embed/gwwuxa_jwQk" frameborder="0"></iframe>
_________________

4 Disney Atmosphere Images