It's there now (FINALLY). I'm going to wait on it for awhile but I'm still excited.
I'm up to Season 3 in
Frasier
. The first two seasons were struggling to find a sense of humor that worked. For example, they built up Frasier and Niles as these two ultra-sophisticated guys and have always had trouble trying to show off their "hounddog" sides. You know? They had the same problem, actually, with the Bulldog character. I don't think these writers are sure they know how to write "typical" straight male behavior. They have the classy stuff down pat, they actually know a thing or two about psychology, and there's a great deal of funny stuff going on. But the show fails desperately at getting really serious, as I mentioned they don't know how to turn one of the classy brothers into a dog, and a lot of the father's reverse snobbery isn't strong. So, the father is the character they need to work on the most.
Season 2... It was funnier, for sure. The "Daphne's Room" episode was a classic. But it also had a couple very serious problems: Daphne has gotten really dumb, and the
Cheers
guest star thing reached an all-time low with Ted Dansen literally taking over the show. Not to mention it falls victim to corniness a lot of the time.
<center>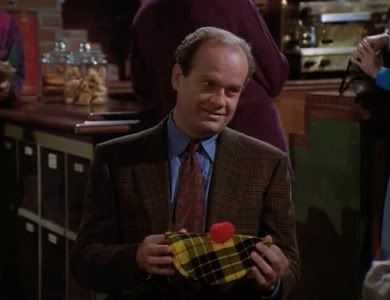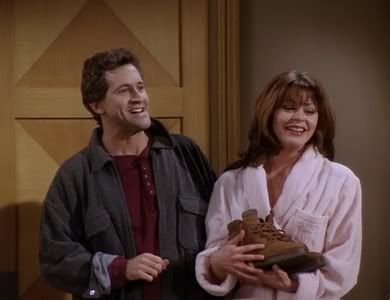 </center>
Best thing about the show, both seasons, is easily David Hyde Pierce. He's quicker than anyone else, he goes
all-out
physically, he fooled me for the show's entire run into thinking he was actually straight, and he's absolutely adorable. Although he definitely has competition as of season 3- Mercedes Ruehl. I really look forward to seeing more of her in episodes to come. Let's hope they're smart enough to make her a big part of the season. 2 episodes in so far and it's a greatly improved season so far but they're also using Daphne and the father a lot less.
_________________

4 Disney Atmosphere Images